The diversity of Australian architecture was celebrated on Thursday 7 November at the Sydney Opera House, which in October marked forty years as a cultural icon. Around 500 architects and their clients gathered in the Concert Hall and North Foyer for the 2013 National Architecture Awards dinner and presentation, hosted by the Australian Institute of Architects.
Thirty-eight projects were awarded a total of fifty-five awards and commendations across the twelve categories. Pojects were selected by the 2013 national jury from the 166 eligible award winners progressing from the Insitiute's state and territory awards series earlier in the year. On this year's jury were Shelley Penn (chair), Richard Hassell, Ben Hewett, Justine Clark and Hannah Tribe.
Faced with the "daunting task of selecting the best from the best," their focus for the major categories of Public, Urban, Commercial and Interior turned to the impact of public spaces on communities as well as clients. In her jury overiew published in Architecture Australia, Shelley Penn noted the positive social engagement of projects within these categories, saying: "Many of the winning projects went far beyond the basic requirements of the immediate brief to make meaningful contributions to the public realm … architecture which is not merely responsible, but generous. These were sometimes modest, sometimes grand – each of them offering a legacy of positive urban spaces, connections and approaches that will influence how their cities function and are perceived."
Two new named awards were added to the program this year: the Nicholas Murcutt Award for Small Project Architecture and the David Oppenheim Award for Sustainable Architecture. The awards commemorate David Oppenheim, a distinguished architect and sustainability pioneer basing projects on architectural science and quantitative assessment, and Murcutt, a spirited and uncompromising architect whose practice with his partner, Rachel Neeson, holds many awards for projects great and small, including the Robin Boyd Award for Residential Architecture.
Read Shelley Penn's jury overview from Architecture Australia in full.
2013 National Architecture Awards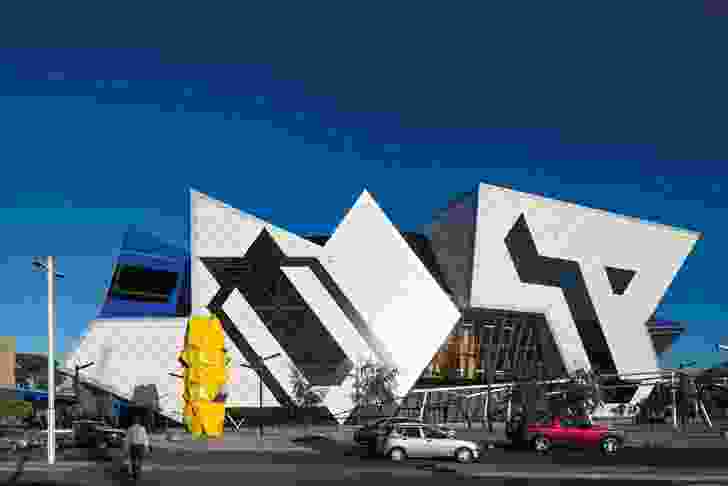 Public Architecture
Sir Zelman Cowen Award
Perth Arena – ARM Architecture and Cameron Chisholm Nicol
National Awards
Queen Elizabeth II Courts of Law – Architectus and Guymer Bailey Architects
RMIT Design Hub – Sean Godsell Architects and Peddle Thorp Architects
Waterloo Youth Family Community Centre – Collins and Turner with City of Sydney
Swanston Academic Building – Lyons
Translational Research Institute – Wilson Architects and Donovan Hill Architects
West Kimberley Regional Prison – TAG Architects and Iredale Pedersen Hook Architects

National Commendations
Hamer Hall – ARM Architecture
The Braggs, University of Adelaide – BVN Donovan Hill and Hames Sharley
The Kinghorn Cancer Centre – BVN Donovan Hill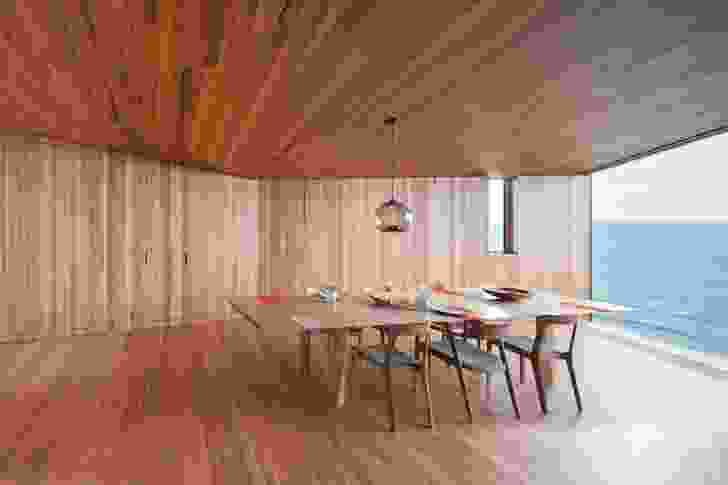 Residential Architecture – Houses
Robin Boyd Award
Fairhaven Residence – John Wardle Architects
National Awards
Tír na nÓg – Drew Heath Architects
Edward Street House – Sean Godsell Architects
National Commendations
(-) Glass House – Charles Wright Architects
Balmain House – Fox Johnston
Bisley Place House – James Russell Architect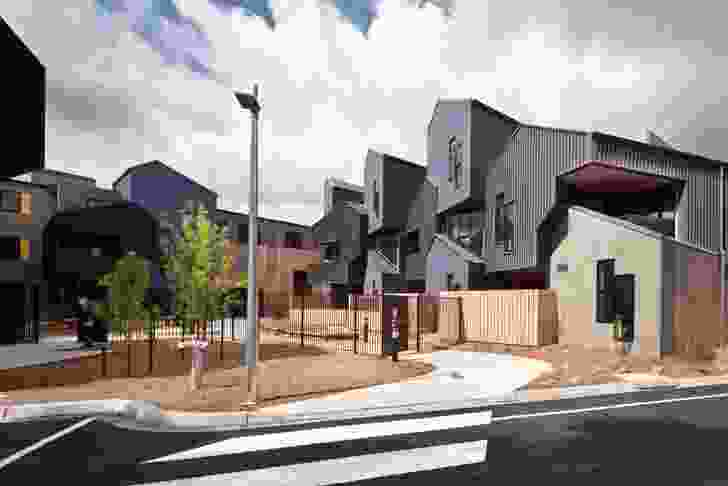 Residential Architecture – Multiple Housing
Frederick Romberg Award
McIntyre Drive Social Housing, Altona – MGS Architects
National Awards
29–35 Prince Street, Cronulla – Candalepas Associates
Constance Street Affordable Housing – Cox Rayner Architects
Enduring Architecture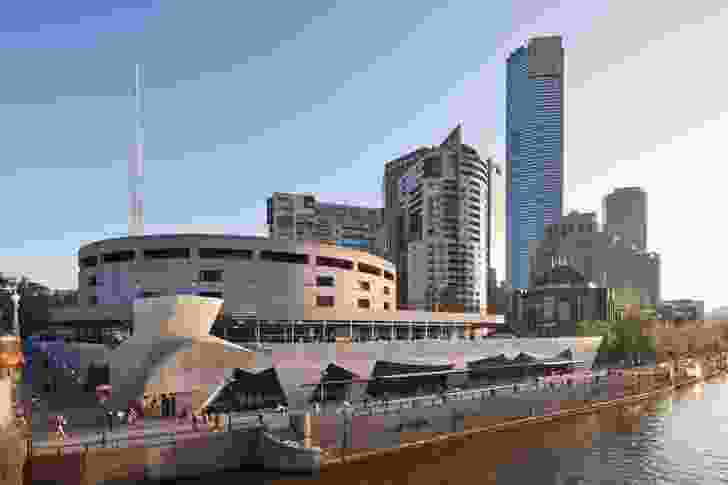 National Award
Australian Parliament House – Mitchell Giurgola and Thorp
Heritage Architecture
Lachlan Macquarie Award
Hamer Hall – ARM Architecture
National Award
Good Shepherd Chapel, Abbotsford – Robert Simeoni Architects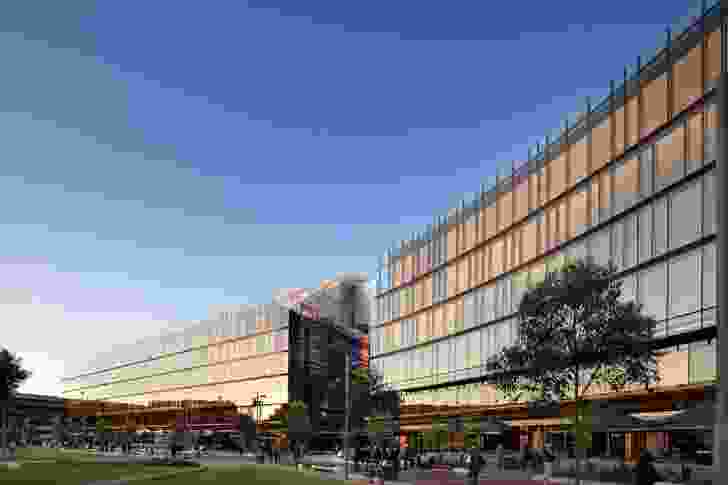 Commercial Architecture
Harry Seidler Award
Darling Quarter – Francis-Jones Morehen Thorp (fjmt)
National Award
Mountain Retreat Medical Clinic – Circa Morris-Nunn
National Commendations
One One One Eagle Street – Cox Rayner Architects
Brookfield Place – Hassell and Fitzpatrick + Partners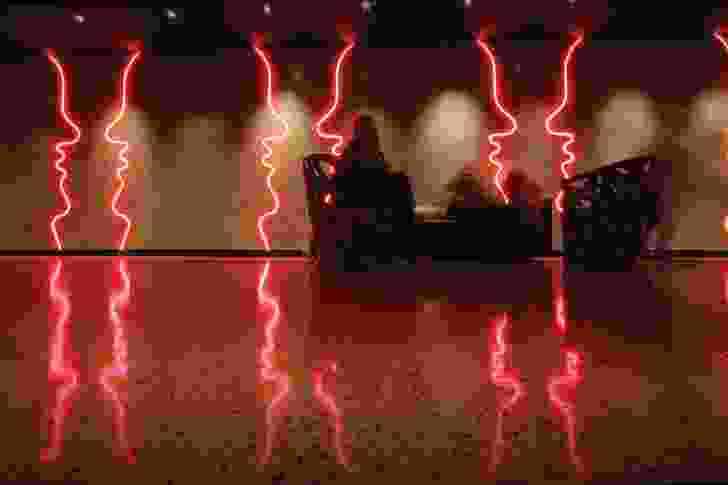 Interior Architecture
Emil Sondersten Award
Perth Arena – ARM Architecture and Cameron Chisholm Nicol
National Awards
Hamer Hall – ARM Architecture
Translational Research Institute – Wilson Architects + Donovan Hill Architects

National Commendation
The Kinghorn Cancer Centre – BVN Donovan Hill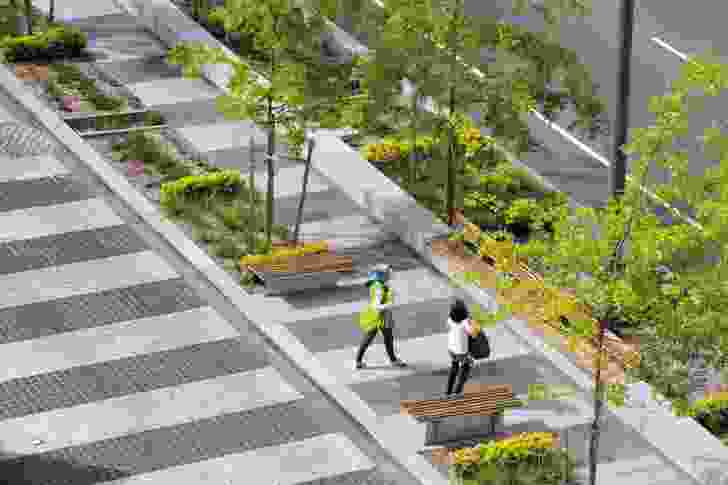 Urban Design
Walter Burley Griffin Award
Revitalising Central Dandenong: Lonsdale Street Redevelopment – BKK/TCL Partnership
National Award
Flinders Street Revitalisation – Cox Rayner Architects
GASP Stage 1 – Room 11 Studio
National Commendations
Hamer Hall – ARM Architecture
2 & 4 National Circuit Precinct – Fender Katsalidis
Brookfield Place – Hassell and Fitzpatrick + Partners
Pitt Street Mall Public Domain Upgrade – Tony Caro Architecture
Darling Quarter – Francis-Jones Morehen Thorp (fjmt) with Aspect Studios and Lend Lease
International Architecture
Jørn Utzon Award
Australia House – Andrew Burns Architect and Atelier Imamu
National Award
Finding Country Exhibition (Venice Biennale 2012) – Kevin O'Brien Architects with the Finding Country Collective and Venti di Cultura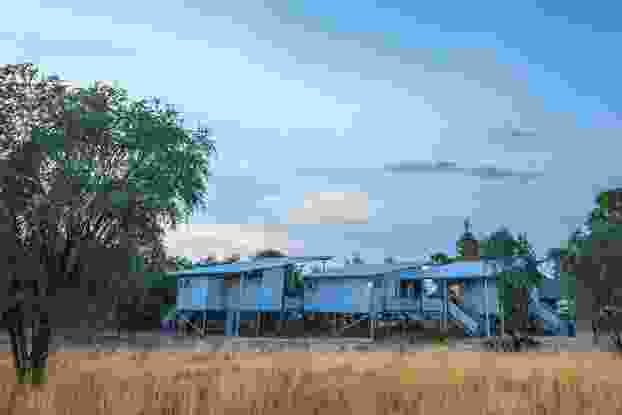 Small Project Architecture
Nicholas Murcutt Award
Djakanimba Pavilions – Insideout Architects
National Awards
Keperra House – A-CH (Atelier Chen Hung)
Art Gallery of NSW Forecourt Upgrade – Johnson Pilton Walker
7th Heaven, Ormond College – Nest Architects

National Commendations
Abbotsford Convent Breezeway – Jackson Clements Burrows
Third Wave Kiosk – Tony Hobba Architects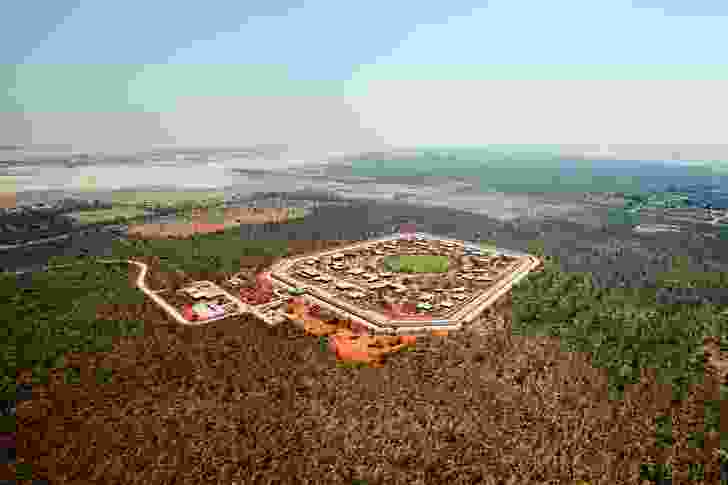 Sustainable Architecture
David Oppenheim Award
West Kimberley Regional Prison – TAG Architects and Iredale Pedersen Hook
National Award
Waterloo Youth Family Community Centre – Collins & Turner with City of Sydney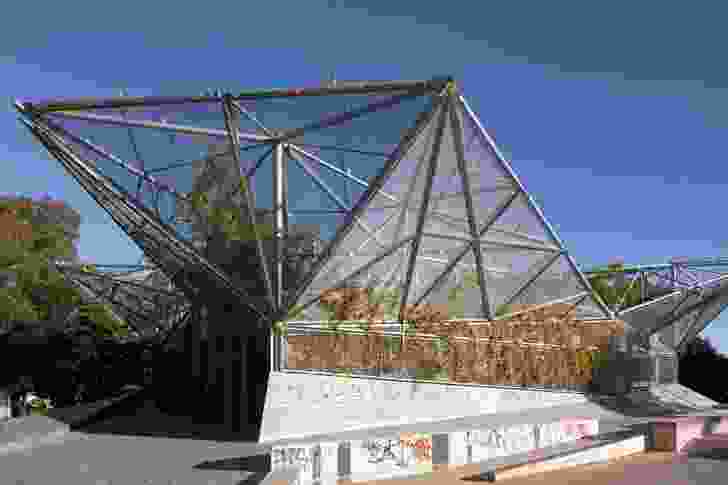 National Commendations
Darling Quarter – Francis-Jones Morehen Thorp (fjmt) with Aspect Studios, Lend Lease, E.G.O. Group and Davenport Campbell
Constance Street Affordable Housing – Cox Rayner Architects
(–) Glass House – Charles Wright Architects
One One One Eagle Street – Cox Rayner Architects
Djakanimba Pavilions – Insideout Architects
Steel Architecture
Colorbond Award
Waterloo Youth Family Community Centre – Collins & Turner with City of Sydney
National Commendation
West Kimberley Regional Prison – TAG Architects and Iredale Pedersen Hook
Related topics